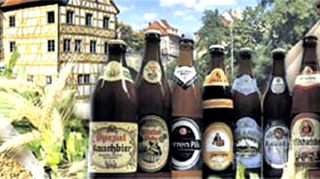 From September 18 through October 3rd, the world-famous Oktoberfest celebrations take over the city of Munich, Germany: the city's mayor taps the first keg and then people from around the world raise their steins in unison and enjoy some of Germany's finest beer!
This year, in honor of the celebration, AmeriSpan is happy to take 15% off German program costs and waive the late fees of any students registering for German in Germany before Wednesday, September 15th!  Just mention "Octoberfest" when you apply, and you'll be well on your way to the Oktoberfest festivities!
Don't worry – if you can't make it to Germany for Oktoberfest, it's fun all year long!  And don't forget that AmeriSpan also offers a "German and Beer" Language and Fun program in Bamberg!
See German in Munich
See German and Beer in Bamberg
See German Programs