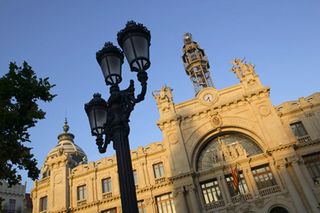 Meet Chan/Patrick, a student at AmeriSpan's Spanish school in Valencia.
What is your background?
I am 24 years old and a graduate of City university in Hong Kong. I live in Hong Kong with my family – my mother, father and brother.
Do you travel abroad often?
Actually, no, not very often. I normally go traveling abroad every 2-3 years.

Have you studied abroad?
No, never- this is my first time studying abroad!


Which languages do you speak or have studied?
I can speak Chinese (Cantonese and Mandarin), English, and a little Spanish.
How and why did you decide to Study Abroad?
After graduation, I found that learning a third language would give me an advantage for finding a job in my city. So I went online and found this Spanish school!
Tell us one of your biggest mistakes in your job, studying/teaching a language and/or traveling abroad.
I think it was my preparation. Since I had never studied Spanish at home, I had a hard time when I started school. I couldn't communicate with people easily the first month I was here and had to study every day!
Can you tell us about the school's philosophy, specialty and/or why you think it is special?
I can say that this school is great! The teachers are very professional. They recognize students' language levels, make learning easy, and are even helpful after class.
Anything else?
I am so glad I came to this school. I want to advise my city to start a Spanish program, because Spanish is an important (and fun) language.
Find out more about AmeriSpan's Spanish school in Valencia