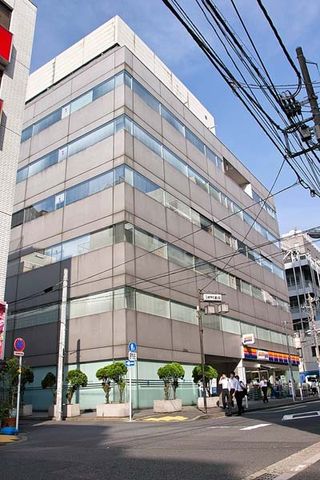 AmeriSpan has gotten in touch with its partner schools in Japan following the tragic tsunami that has affected its Pacific coast, following what experts say is one of the worst earthquakes to ever strike the country. Thankfully, the school staff have taken all necessary precautions and participants are safe and in good hands.
UPDATE (3/15/11): We have just received word from partners in Tokyo and Kanazawa:
"A big earth quake occurred in Miyagi prefecture last Friday which is about 380 KM northeast from Tokyo. We felt a strong shake here in Tokyo but our students and staff are safe. Thank you for your email. We hope to recover this situation as soon as possible." -Director, Tokyo
"We would like to give you an update about the situation at Kanazawa, Japan. Kanazawa is located on the west coast of Japan  (500 km west of Tokyo) while the earthquake and tsunami took place on the east coast, north of Tokyo. The problems in the nuclear power plants also occurred on Japan's east coast north of Tokyo.
Kanazawa, in Ishikawa Prefecture, is not affected by the earthquake or possible radiation at all. Our school is operating normally and can be reached by air or train from Tokyo, Osaka or other cities. Please do not hesitate to contact us if you have any questions or need further information referring to Kanazawa.
Our thoughts are with the people of Japan who suffered losses of lives and damages during the recent events." -Director, Kanazawa
——–
Our school director in Tokyo had this to say:
"We are all fine. Nobody was injured. 6 students had to stay over night at the school with me and some teachers, however there has been no aftershock after the initial tsunami."
We've also received word from our school in Puerto Vallarta, Mexico:
"I am writing in regards to the alert of the Tsunami caused by Japan's Earthquake earlier today.
We have been informed that there is a possibility of high waves reaching Puerto Vallarta, however this morning everything is operating as normal and there have been no evacuation alerts.
Our school is located on a mountainside so we are at an elevated location. All of the students are completely safe and in classes right now.
Although there have not been any instructions from the government of PV to evacuate and move to higher ground, we are monitoring the situation and have access to an even higher located a few blocks up from the school should there be need. The forecast is that the waves could be hitting anytime between 12:00 and 14:00 which gives us enough time to make any decisions regarding moving the students to another location should we be advised to do so by the authorities. If we do receive any notifications or alerts to re-locate the students, we will inform you straight away.
Please be assured that all of the students are safe at the school and enjoying their last day of classes before the weekend."
 As always, please feel free to contact our office with any questions or concerns.