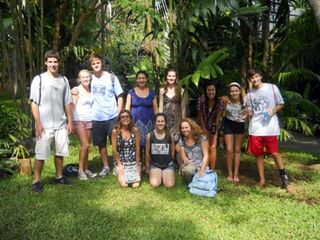 Interested in Teenager programs? Recently, AmeriSpan Study Abroad Vice President Beth Lieberman and Co-Founder John Slocum were interviewed by Dr. Richard and Jane Horowitz, owners of Growing Great Relationships, an online "family-centered parent community."
 

Check out the interview and Teen Program slide show below the jump!


 Dr. Richard Horowitz and his wife, Jane, are partners in Growing Great Relationships (GGR). GGR is a relationship and parenting coaching practice serving couples and families seeking to enhance family life and improve communication skills. Richard holds a doctorate in education from Rutgers University and for over 40 years has worked with families and children in a variety of educational and institutional settings.
Richard is the author of Peaceful Parenting: Parent Empowerment And Child Empowerment and Family Centered Parenting – Your Guide For Growing Great Families. Dr. Horowitz has served as adjunct faculty at two universities, is a past–president, trustee and group facilitator for Men Mentoring Men, a non-profit organization supporting men and the redefining of masculinity, and he is also a former Peace Corps volunteer.
Jane Horowitz is a relationship coach who has worked for over 25 years with organizations, individuals and families on problem resolution and life-skills enhancement. She has served as Executive Director of a non-profit agency providing services, advocacy and coaching to individuals and families with disabilities. Jane is the 2010 recipient of the New Jersey Council on Developmental Disabilities Family Advocate Award.
Together, they are the parents and step parents of six children and have three grandchildren.
Check out AmeriSpan's #1 Teenager Programs Abroad: Summer Camp in Marbella, Spain