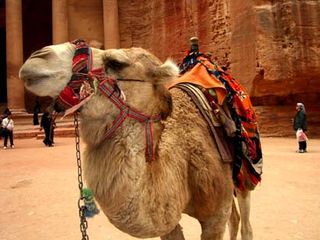 Want to see see Petra, one of the Seven Wonders of the World, while studying Arabic in Jordan? It is a must see if you are in the area, as the rock formations are awe-inspiring and have survived more than two thousand years.
Petra is an archeaological treasure: it is essentially an entire city carved into stone, complete with water conduits. It is somewhat in tact; a testament to the endurance of the structures over time. There are camel tours available throughout the site and it is accessible from our Amman Arabic school.
AmeriSpan's study abroad locations span the world and allow for multitudes of activities and sights. We've started compiling a "bucket list" top world destinations within reach of our language schools. Last week, we explored Carnivale and Portuguese in Salvador, Brazil. Our bucket list was inspired by 'Organizing an Event's" article entitled "10 Events to Attend Before You Die."