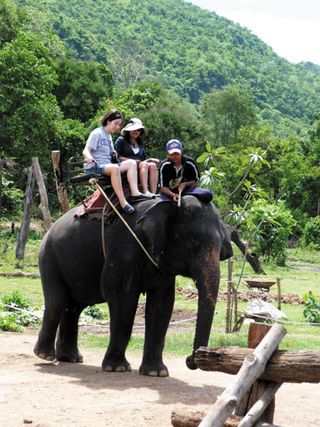 AmeriSpan does its homework when selecting its study abroad program locations, taking comfort, safety, fun and school quality into careful observation. So it was no surprise when CNN's Conde Nast Traveler listed five AmeriSpan location cities in its article rating the top 10 cities to visit in Asia.

Scoring high marks in the categories of Ambience, Friendliniess, Lodging, Restaurants, Culture/Sites and Shopping, the city of Bangkok, Thailand made it to #2 on the list. We agree that it's a great destination for an Asian getaway and would be an incredible journey for any traveler. Thailand is nicknamed "Land of Smiles" with reason; it's a lively and friendly place! Never colonized, Thai culture thrives and lives happily.
Check out Bangkok, Hong Kong, and several other AmeriSpan locations by reading the full article here: Top 10 Cities in Asia
You too can learn Thai in Bangkok!