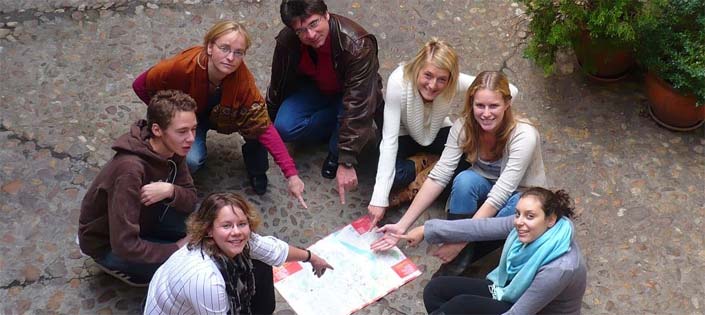 Things you should do before you leave:
1 ) Before you travel on your own in another country, it is always advisable to visit the website of the Foreign Office. They know the specifics of each country and can tell you what to look out for.
2 ) If a visa is required, it must also be necessary to apply up to three months in advance. Vaccinations are also sometimes necessary. Are passport and other documents valid until the end of your stay?
3 ) You should also think about a health insurance because the treatment and medication fees abroad can sometimes be very high.
4 ) Furthermore, you should find out about the exchange rate and save important phone numbers and addresses, for example the one of the hotel and your embassy.
5 ) Make copies of your ID, health insurance and vaccination cards.
6 ) Sometimes it is advisable to change money in advance, especially if you travel to countries where your card cannot be used everywhere.
7 ) Check the weather forecast for your holiday period.
8 ) Check the maximum dimensions and weight for checked and carry-on luggage.
9 ) Find out about the available means of transport in your city of destination.
10 ) Check what kind of adapters you need for a travel destination and check the voltage levels in your country of destination.
11 ) Make a list of things you want to carry in your suitcase and hand luggage.
12 ) Account for the possibility of lost luggage by packing in your hand luggage the following: documents, airline tickets, glasses, medicine, cosmetics (in a sealable bag), valuable items such as video cameras, jewelry and money, as well as phone number and address of the hotel, and fresh linen such that you have something to change into.
13 ) When you are preparing the luggage you should remove all signs of previous trips and attach a label with your name and the address of your hotel.
Essential things to pack:
1 ) ID card / passport
2 ) Money / Credit Card
3 ) Driving license
4 ) Travel Insurance
5 ) First aid kit
6 ) Insect repellent and sunscreen
7 ) A backpack large enough for some bottles of water, a light jacket and camera, and a neck pouch / fanny pack for trips to keep your valuables in view