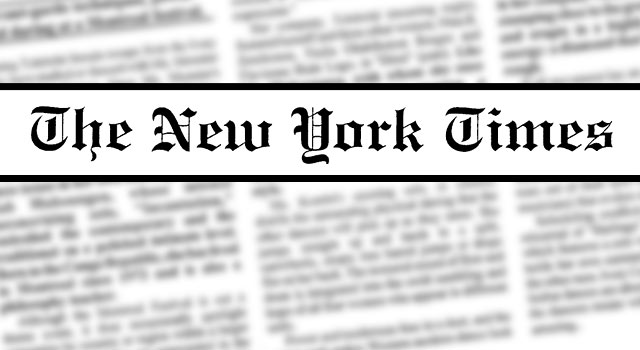 Amerispan recently featured in the New York Times! An article entitled "Single for the Holidays" by Stephanie Rosenbloom discussed in depth the benefits of travelling alone as well as some of the best solo traveler destinations. It seems that Rosenbloom is experienced in the field of "flying solo" and would recommend it for the following reasons:
If you are away from family & friends at Christmas time, then a Parisian café is much nicer place to be alone than your living room where the chances of being approached by a beautiful stranger are considerably less.
Tour operator Abercrombie and Kent have noticed a 29% increase in solo travel compared to last year. This demonstrates that it is an increasingly popular option and no longer a risky thing to do with "Singles" tours ensuring safety in numbers.
Tours for solo travelers attract people with no romantic ambitions whatsoever as well as eligible singles.
Solo travel is a great opportunity to engage is solo activities such as a being scrubbed at a Turkish bath.
Overseas travel is a great opportunity to learn a foreign language (this is where Amerispan comes in!)
Amerispan offers over 15 languages in more than 45 countries throughout the Americas, Europe, Asia, the Middle East, Australia and Africa. Not only is knowledge of a second language a hugely gratifying thing to have, but you will be more marketable and have more career choices than your monolingual counterpart. What's more, your travel experience will be utterly transformed: Spaniards are kindhearted and hospitable and if you can speak their language, you will find that you receive a much warmer welcome than your monolingual counterpart.
According to Rosenbloom, some of the best solo traveler destinations are as follows:
Anne Banas, executive producer of www.smartertravel.com says she particularly likes the European Cities in the winter given that they are cheaper out of season. Additionally, many travelers say that they have a more authentic experience in winter time given that the locals aren't all out of town holidaying themselves.
Venice, although renowned as a couples retreat, is allegedly a great place for a "contemplative escape" according to Alison Bing, writer of 40 books for www.lonelyplanet.com. She reminisces on a day she went bar-hopping with a group of Venetians during "high water" (when the Venetian Lagoon rises and everyone is left ankle-deep in water).
You can take Courses in sun soaked places like Costa Rica, Puerto Rico and Mexico. Amerispan offers fun solo breaks such as Spanish & Windsurfing, French & Wine and Portuguese & Capoeira (a Brazilian martial art that combines elements of dance and music). Amerispan also offers language courses in France, Spain and Italy specifically designed for daring adults over the age of 50.