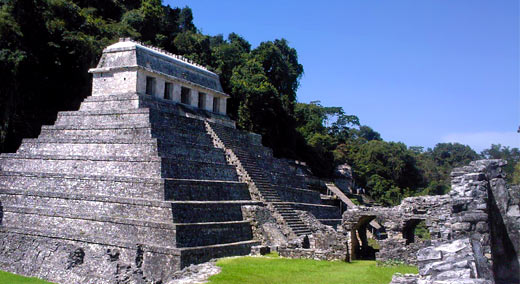 If you're serious about learning Spanish, then the best thing you can do is to spend some time in a Spanish-speaking country. Immersing yourself in the Spanish language and culture is arguably the only way to achieve fluency and confidence in the foreign language. There are 21 Spanish-speaking countries in the world so it's impossible to say which three are the best. Listed below are some countries that may be more recommended than others. Of course you will want to research all of your options before you make a decision, but here is some food for thought to get you started…
1.    Colombia, South America
After many years of violent conflict, Colombia has become a safe holiday destination once again. Millions of people go to Colombia on holiday every year. Colombia is an ideal place to learn Spanish at a beginner's level. This is because Colombian people speak slowly with a neutral accent. There is plenty to do outside the classroom as well, from trekking through the jungle to lying on a tropical beach. Interestingly, Latin American writer, Gabriel Garcia Marquez was born in Colombia. Gabriel Garcia's writing style (Magical Realism) could be seen as a true reflection of the Colombian way of life where every person is good and kind and every view takes your breath away. Imported by the coffee-loving Italians, Columbian coffee has been recognized as the best in the world. Despite being quite small, Colombia is the second most biologically diverse place on earth with almost 2000 species of birds. This biodiversity results from Colombia's varied ecosystems, from flat grassland to cloud forests characterized by low-level cloud cover. Declared a UNESCO World Heritage Site in 1984, Cartagena, often referred to as a jewel in South America's crown, is a popular tourist destination. The city is characterized by colonial architecture, cultural festivals, exotic scenery, superb beaches and wonderful food.
2.    Mexico, North America
Mexico has the largest Spanish-speaking population in the world. It has 31 UNESCO World Heritage Sites – that's more than any other country. Mexican's speak with a slightly stronger accent than Colombian's, but they are still quite easy to understand. Also, Mexican people in general are very patient so they should be happy to slow down and repeat things to help you understand. One of the lovely things about learning Spanish in Mexico is that the people are full of praise. Even if you make lots of mistakes, they will still treat you with the utmost respect for trying, before politely correcting you so you can improve. Mexico is hot all year round, so it's the perfect place to go to get a tan and learn Spanish at the same time. Additionally, it has some of the nicest beaches in the world: Playa del Carmen, Cancun and Acapulco each offer unique swimming experiences. Chichen Itza receives over a million visitors each year making it the most visited archaeological site in Mexico. It is one of the larger Maya cities in the world thought to have had a diverse population due to the wide variety of architectural styles. Besides Maya cities and lovely people, Mexico is famous for its food. Mole, for example, is a chili and chocolate sauce traditionally eaten with chicken and pork.
3.    Peru, South America
The main language spoken in Peru is Spanish, although many Peruvian's still speak Quechua, the other official language of Peru. English is barely spoken in Peru, except in some of the major cities. Therefore, Spanish students will be thrown into the language. Peruvians, like Mexicans, are grateful to people who speak to them in their mother tongue. Additionally, they are renowned for speaking loudly and clearly; of course, this makes it easier for foreigners to understand them. If you go to Peru to study Spanish, you'll have lots to do in your free time. Machu Picchu, the 15th century Inca site is famous the world over. Although there are other things to see, this is certainly an important tourist attraction. Machu Picchu was unknown to the world until 1911 when it was brought to international attention by an American archaeologist. Now nearly 2,500 tourists visit Machu Picchu every single day!