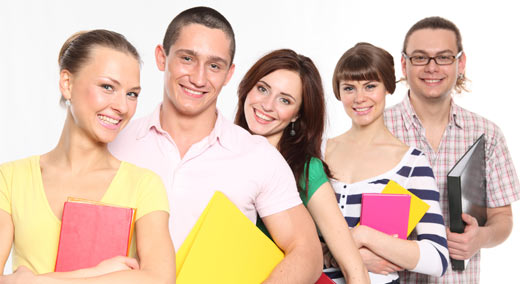 Italian universities
Everyone knows that Italy has the tastiest pizza, the richest coffee and the creamiest gelato but not many people know that some Italian universities are among the world's best ever. For example, the University of Bologna is the highest ranked university in Italy whilst Sapienza University of Rome ranks as the 190th best university in the world. The aforementioned universities specialize in the following subjects: health, humanities, sciences, social studies and technology. Students travel from far and wide to take advantage of Italy's excellent education system.
Expats in Italy – how to choose the best school for your child…
When selecting an Italian school for your son or daughter, it is necessary to choose whether you want your child to attend an Italian state school or one of the few schools in Italy that uses English as their main teaching language. If you send your child to an Italian state school, he/she will be studying all of their subjects in Italian. It is noteworthy that after the age of 12, children tend to learn languages more slowly. Young children, on the other hand, adapt fairly easily.
While English is taught as a second language throughout state schools in Italy, the quality of the education your child is likely to receive is probably not going to allow your child to maintain a high level of reading and writing in English. Consequently, many parents pay for an English tutor to allow their child to hold onto their knowledge of the English language. This is especially important for parents planning on returning to the UK while their children are still of school-age to keep them from falling behind in their English studies.
You should also take into account the following five pieces of advice when selecting the best school for your child…
1.    Parents usually send their children to private school for religious reasons or to find support for children with special needs. Italian private schools do not offer a higher quality of education; state schools are perceived to be of an equal standard.
2.    If you are planning on living in Italy for a short period of time, it may not be worth enrolling your child in a Spanish speaking school. It may be said that the length of your stay needs to be at least one year to make becoming a student at an Italian school worth your child's while. For example, two months in an all-Italian-speaking educational institution is not enough time to allow your son or daughter to progress and is likely to do more harm than good to your child's confidence.
3.    Expat parents need to be aware that the majority of Italian students are required to attend school on a Saturday morning. Therefore, it may be necessary for the family to rearrange their leisure activities around Saturday classes.
4.    Undoubtedly, the younger your child is, the easier it will be for them to integrate into Italian school life.
5.    If you choose single-gender education for your child, you have no alternative but to send your child to private school.