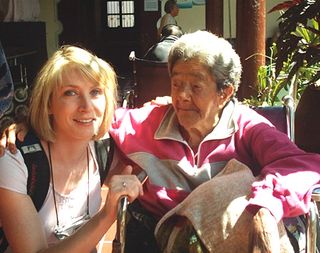 By now you might be aware of some of the ways you can receive huge discounts on AmeriSpan programs: blogging, specials, leading a group, etc.  Now, members of Salud groups are eligible for major savings with our Lead Student discount!
Much like our College Study Abroad Affiliate Blogger arrangement, AmeriSpan will issue gigantic rebates to any Salud group participant willing to take on the responsibility of representing the group and corresponding with us through blogs and an evaluation.  Lead Students can receive up to $750 off their program costs plus $50 per group member!
Anyone who wishes to be a Lead Student must apply before or during program registration.
For details and a list of eligible locations, visit: Become a Lead Student