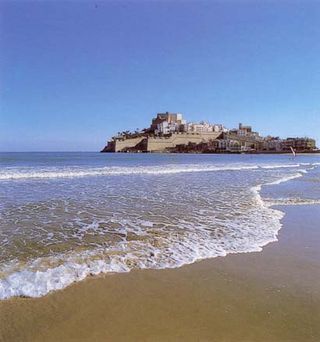 Meet Agueda Salon Ibanez, teacher at AmeriSpan's Spanish school in Valencia.
What is your background?
I'm 34 years old, I'm a teacher and I live in Valencia. I have a child and have studied Hispanic Studies. 
Do you travel abroad often?
I did before but I can't do it now.
Have you studied abroad?
Yes, some years ago I studied in Germany.
Which languages do you speak or have studied?
I've studied two languages, English and German.


When did you start/join your organization?
5 years ago
What is your job or function at the organization?
I'm a teacher.
What do you enjoy the most about your job?
The thing I enjoy most about my job is getting to know people from all over the world.
Was a person, group of people or organization that were instrumental in your success?
My colleagues
Tell us one of your biggest challenges in starting your organization?
The most challenging thing is ensuring our students reach a good language level and leave the school feeling satisfied.
Tell us one of your biggest mistakes in your job, studying/teaching a language and/or traveling abroad?
Sometimes I try to translate directly from Spanish into the new language.
Can you tell us about your schools philosophy, specialty and/or why you think it is special?
Our method is based in developing all language skills at the same time.
Anything else?
If you come to Valencia, you can enjoy one of the world's most unique festivals – "Las Fallas" – which is a world of music, colors, and fireworks!
Find out more about AmeriSpan's Spanish school in Valencia