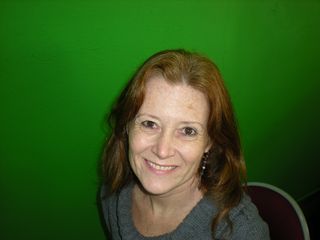 Meet Marilia Cannavale, Head Teacher of AmeriSpan's Portuguese school in Sao Paulo.
What is your name?
Marilia Cannavale
What is your background?
I am 48 years old, college educated, and live in São Paulo, Brazil. I am divorced.
Do you travel abroad often?
Unfortunately not.

Have you studied abroad?
No, I haven't.
Which languages do you speak or have studied?
I speak Portuguese, French and a little bit of English.
How and why did you get into the Study Abroad market?  
Because I wanted to study abroad.
When did you start/join your organization?
I started in 2002.
What is your job or function at the organization?
I am a Head Teacher.
What do you enjoy the most about your job?
I like to teach people from different cultures. I think it is a wonderful experience. 
Was a person, group of people or organization instrumental in your success?
It is always a big challenge. I am always looking for new communication techniques and teaching strategies.
Tell us one of your biggest mistakes in your job, studying/teaching a language and/or traveling abroad?
Unfortunately I can't speak English they way I would like to.
Can you tell us about your schools philosophy, specialty and/or why you think it is special?
The learning process in a general way, not only focused in the necessities of educational institutions.
Anything else?
We have to learn how to face people with their basic necessities and limitations, potentiate their aptitudes and respect these people as unique beings.
Discover AmeriSpan's Portguese School in Sao Paulo