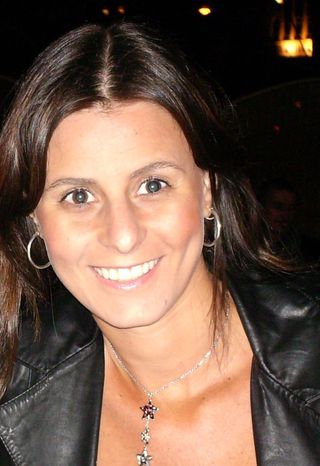 Meet Marcia Camisa, General Director of AmeriSpan's Portuguese school in Sao Paulo, Brazil.
What is your background?
Im a Lawyer, 33 years old, single, and living in Sao Paulo.
Do you travel abroad often?
Yes, at least twice a year.
Have you studied abroad?
Yes, in California.
Which languages do you speak or have studied?
Portuguese, English and Spanish

How and why did you get into the Study Abroad market?
I used to work in a big firm, but I realized that was what I would like to do in my life. As I had taken Portuguese classes at my university, I decided to teach Portuguese for foreigners.
When did you start/join your organization?
In 2001
What is your job or function at the organization?
General Director
What do you enjoy the most about your job?
We have no routine and we the people and cultures that we have contact everyday are amazing!
Was there a person, group of people or organization that were instrumental in your success?
Everybody is important, starting with my teachers, but one of the directors here helped me a lot.


Tell us one of your biggest challenges in starting your organization? 
The Portuguese language enjoys a lively and varied lexicon throughout the world today. But 20, or even, 10 years ago, the Portuguese, or Brazil, wasn't a big market. So was hard to promote a new language and a big country.
Tell us one of your biggest mistakes in your job, studying/teaching a language and/or traveling abroad?
We are not equal. Doesn't matter where you live.. we always bring with us our culture and personality.
Can you tell us about your schools philosophy, specialty and/or why you think it is special?
Since 1991, we've been devoted to providing high quality and personalized instruction in Portuguese for foreigners. All of our teachers are professional and experienced native instructors, university graduated and trained in our direct approach to language teaching. We are a not a simple language school, but rather we specialize in Portuguese for foreigners. Here, people learn in a comfortable and relaxed
atmosphere. The students will find our school environment warm and friendly. Here, he/she quickly feels at home and makes friends with staff and classmates. We have students from all over the world, thus creating a friendly and diverse learning environment.
Anything else? 
Work with your heart and everything will be easier!
Find out more about AmeriSpan's Portuguese school in Sao Paulo, Brazil