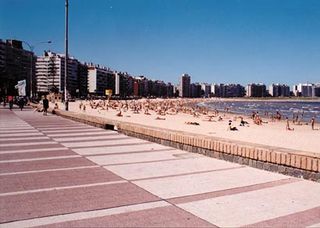 Meet Renee S., Fundraising participant who will study Spanish in Uruguay

What is your background?
Age 26, masters degree, Virginia
Do you travel abroad often?
One or more times a year
Have you studied abroad?
Yes, I went to Spain and Mexico for a summer each and to Chile and Switzerland for a semester each.

Which languages do you speak or have studied?
English, Spanish
Tell us about one of your biggest challenges you?ve encountered abroad.
One time, an ATM machine did not return my credit card and I had to persuade an employee of the bank to return it. 
Why did you choose an AmeriSpan program?
I wrote various companies with questions about the program and AmeriSpan gave the best responses and took the time to answer every question.
Do you have any tips or advice for others planning to studying abroad?
Be prepared (read about the location, what to pack, etc.), but once you get there roll with the punches.