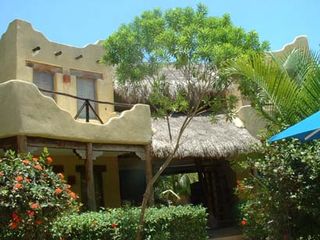 Meet Alfonso Nájera Sánchez, Academic Coordinator and a Spanish Instructor at AmeriSpan's Playa del Carmen Spanish school
What is your background?
41 year old, Degree in Spanish, Resident of Playa del Carmen since 1999

Which languages have you studied?
English

Have you ever studied abroad? 
I would have like to work or study abroad at some point.

When did you enter the study abroad industry?
I have worked with our school since 1999
What is your job within the organization?
Playa del Carmen school's Academic Coordinator and Spanish Instructor
What do you like best about your job?
I love to teach the Spanish Language and share our Mexican Culture with the students. Every week I enjoy the challenge of organizing the classes and meeting the objectives of our students and helping them meet their goals.
What person or group of people have contributed to your success?
The entire school staff is like a family and has had a great impact during my 11 years at the school. I have learned a lot from every member of the team.
Tell us one of your biggest challenges in starting your organization?
Teaching Spanish and sharing the rich Mexican culture. Satisfying the needs of our students and helping with  any concerns while they are here in Mexico.
Anything else you'd like to add?
Un curso de español no solamente se limita a la enseñanza de la gramática. Durante su inmersión debemos lograr su satisfacción comunicativa y guiarlos hacia un encuentro real con la cultura mexicana. De esta manera los estudiantes podrán disfrutar cada proceso de aprendizaje en la lengua.
("A Spanish course is not only limited to the teaching of grammar. During your immersion, you must achieve communicative satisfaction and be open to a real encounter with Mexican culture. In this way, you can enjoy the learning process in each language.")
Learn more about AmeriSpan's Playa del Carmen Spanish school