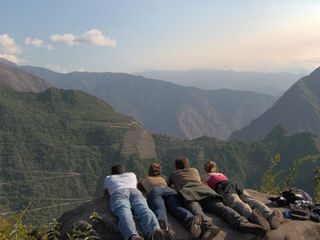 AmeriSpan has been compiling a list of its "bucket list" destinations that are close by to must-see world sights – last week, we highlighted Petra in Jordan. No such list would be complete without one of the world's greatest archaeological meccas, Macchu Picchu, close to our Peru Spanish schools.

Accessible via Incan trail, Macchu Piccu is the site of an ancient Incan metropolis. Its discovery led to the modern understanding of this indigeonous culture, still highly valued and celebrated in South America.
Our bucket list was inspired by 'Organizing an Event's" article entitled "10 Events to Attend Before You Die."