There's a heat wave storming through the USA, and now is the perfect time to take advantage of more reasonable climes abroad!  There are so many great places to go when the heat becomes unbearable, and AmeriSpan can help you find the best place possible to beat the heat!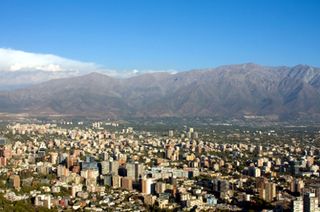 Here are some ideas:
Hamburg, Germany: Northern Germany touts a great temperature and low humidity level from May through October. 
Uruguay and Argentina: Uruguay and Argentina are the farthest South American nations from the Equator, and enjoy the coolest winter!

Montreux, Switzerland: Montreux is a perfect summertime destination..it sits at the foot of the Alps and lies along the shore of Lake Geneva (en Francais, Lac Leman). 
Salamanca, Spain: Salamanca is a beautiful spot and popular European destination year-round!  You can receive our 'World Cup Special' discount for Spanish programs in Salamanca if you register before August 15th!

Santiago, Chile: Santiago is a great city, and our Spanish and Ski programs run through the end of September.
There are so many more options for beating the heat, feel free to call or e-mail our office with details or more ideas!
Study German in Hamburg
Study Spanish in Uruguay
Study Spanish in Argentina
Study French in Montreux
Study Spanish in Salamanca
Study Spanish in Santiago